[124] Big patch of the month
by
BraveWolf
in 25 June 2018
We have added two basic professions <fisher> and <lumberjack>.
Now you can move the screens of the game keeping press the left-click.
We have changed the questions of sage Kloktrad, in order to make it easier to the new users.
Icons added for <Dooggie´s Teeth>, <Doggie´s Cream> and <Cave Paint>
Quest <Scientific Remains> now required <Aracnos´ legs> in order to completed.
We have added new objects in game:
We increase the level cap to 35
Quest <Baby Gumby> now have all the dialogue available, also we have changed requirements to make it fair enough.
We have added a new achievement: <Sabiduria de Trikos>.
We have added new quests:
Fishing Guide

Woodcutter´s Guide

New type of quest has added: Fishing.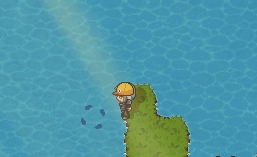 Log in and log out messages now appear in both languages (Spanish and English)
Buttons of "Start quest" now are translated correctly.
We have translated this dialogs:
• NPCs from Gardham Campment
• NPCs from Seldom Valley
• NPCs from Klokdum Village
Now fonts don´t load at the same time when logging in
We have repaired a critical bug when changing screen mode from full screen to windowed screen
Mario´s dialogue now shows the proper illustration.
We have repaired a bug where it showed the names of quests in English when playing in Spanish.
We have repaired a bug where partys showed under the Stalker UI.
We have repaired some bugs in the Stalker UI.
Repaired some bugs in delivery quest that prevent objects to be counted.